Award Recognizes the Fastest Growing U.S. Healthcare Companies
FRANKLIN, TN. August 9, 2013. — For the second consecutive year, Capella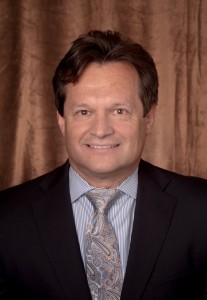 Healthcare has made Modern Healthcare's list of fastest-growing healthcare companies as part of the magazine's "Healthcare's Hottest" recognition program. The program recognizes the 40 fastest-growing healthcare companies that are headquartered in the U.S., have at least $20 million in revenue for 2012, and have been in business for five years or more.
Capella was one of just four health systems/hospitals on the list of 40 this year, and one of 13 companies to make the list both years. Last year was the first year of the recognition program.
"Since we founded Capella in 2005, we've worked with our hospitals, physicians and community leadership to grow smartly and deliberately," said Dan Slipkovich, co-founder, chairman and CEO of Capella. "In addition to growing through acquisitions and partnerships, we've grown by expanding our services and growing market share in communities we currently serve through targeted investments and physician recruitment."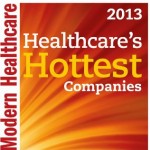 "It's a great compliment to our entire family of colleagues to be named for the second consecutive year to Modern Healthcare's list of fastest-growing health care companies. We believe it is a reflection of the hard work and dedication of our thousands of employees and affiliated physicians across the nation. It certainly also validates the success of our strategy and our operating philosophy."
Capella continues to grow through acquisitions and innovative partnerships with other healthcare providers in the communities it serves. In Tennessee, Capella engaged in an innovative partnership last year with Saint Thomas Health, a part of Ascension Health, a Catholic Ministry that is the largest non-profit health system in the US. Together, through a joint venture, they operate four hospitals in Middle Tennessee.
Last year, Capella added four new properties during in-market transactions, including Muskogee Community Hospital in Oklahoma. Together with Capella's Muskogee Regional Medical Center, the two have formed a comprehensive health system – now named EASTAR Health System – to better serve residents throughout eastern Oklahoma.
"We continually seek partners who recognize, as we do, that the future of healthcare is all about collaboration and innovation," said Slipkovich.
The 2013 Healthcare's Hottest program identified recognized companies in the following sectors: hospitals/hospital systems, physician group practices, payers/insurers, and suppliers. For more information and the full list of 40 companies, visit "Healthcare's Hottest".
About Capella Healthcare
Capella Healthcare partners with communities to build strong local healthcare systems that are known for quality patient care. Based in Franklin, Tenn., Capella owns and/or operates 14 acute care and specialty hospital facilities in six states. With the philosophy that all healthcare is local, Capella collaborates with each hospital's medical staff, board and community leadership to take care to the next level. The company has access to significant leadership and financial resources, investing in its family of hospitals to strengthen and expand services and facilities. For more information, visit the website, www.CapellaHealthcare.com.
About Modern Healthcare
Modern Healthcare is the industry's most trusted, credible and relied-upon news source. Modern Healthcare examines the most pressing healthcare issues and provides executives with the information they need to make the most informed business decisions and lead their organizations to success. It's for this reason Modern Healthcare is deemed a "must-read publication" by the who's who in healthcare.
In addition to our weekly magazine, we provide news via our award-winning website, ModernHealthcare.com; four daily e-newsletters, Modern Healthcare A.M., Daily Dose, Health IT Strategist and Modern Physician; and breaking news email service, Modern Healthcare Alert. To subscribe, please call Modern Healthcare at 888- 446-1422 or visit modernhealthcare.com/subscriptions.
# # #