How to become best of the best
It's all about Quality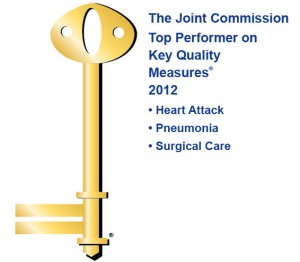 Willamette Valley Medical Center (McMinnville, OR) has been recognized nationally for its high quality care on numerous occasions by multiple organizations. WVMC is one of just 117 hospitals in the nation to be named a Top Performer on Key Quality Measures for five consecutive years by The Joint Commission. And, since its inception, they've been named one of the nation's strongest hospitals in The Hospital Strength Index™.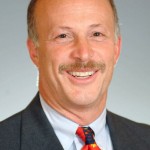 "We have made it a top priority to address patient safety and quality health care by improving upon our evidence-based care processes," said CEO Peter Hofstetter. "We are proud to be named a Top Performer and thank our entire hospital staff for its knowledge, teamwork and dedication to improve Willamette Valley Medical Center's performance."
How do they do it?
Achieving the highest quality of care is about working together as well as about putting the best practices to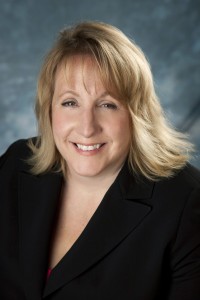 work, according to Chief Nursing Officer Connie Pullen. "It's all about hardwiring performance and continually holding people accountable."
You do that, Connie says, by not making excuses and simply following best recommended practices, such as rounding on both employees and patients. She reinforces the fact that "happy employees make happy patients" so you build loyalty with staff first by being available, listening and following up. Of course, it's vital to hire the right people – those with education and commitment, which is often more important than experience – making sure they fit the hospital's culture. Then, with everyone on-board and united in the cause, success is simply a matter of time."
You matter. Amazing care every time.
That's the mission of every single staff member at Willamette Valley Medical Center. And, according to their most important stakeholders (the patients) as well as organizations that measure and report on quality data, they're achieving it. In May, the hospital recognized more than 60 nurses, physicians, and staff for providing amazing patient care at their A.C.E. Awards ceremony. (A.C.E. stands for Amazing Care Everytime.) The stories of compassion ranged from buying a hungry patient lunch to sitting with a family during their last moments with their dad. More than a few fought back tears.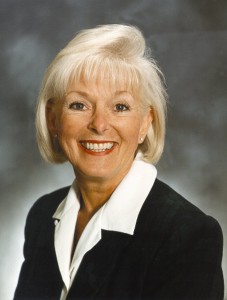 "We adopted this mission statement to help us all focus on what truly matters," said former long-time CEO Rosemari Davis. "This is a lofty mission. When someone comes to our hospital, they will be touched by so many people: personnel in admitting, housekeeping, and our business office; nurses in our cancer center, emergency department, Birthing Center and intensive care unit; volunteers, physicians, technicians, and therapists. It's up to each individual they come in contact with to make sure that patient – and their family – has an amazing experience."
Meet some of the staff
Meet some of the amazing care givers at Willamette Valley Medical Center, which is featured this quarter in Capella Connections. More than 60 associates received A.C.E. Awards at their spring banquet. Reading the details shared in these comments illustrates how this team provides "amazing care" to patients and their families as well as to their colleagues.
First, meet Zac Woodruff, RN, who – in addition to serving as a nurse on the hospitals Med/Surg Unit – blogs regularly on the hospital's Facebook page (www.Facebook.com/WVMCHealth).  Zac just finished his BSN at OHSU.  It took nearly two years of working full-time and going to school part-time.  In addition to completing a lifelong dream of graduating from college, the new degree has opened many doors to new opportunities.  But, having worked at WVMC for two years, he's already confident he's already in the best place to serve and grow.
"Every community member deserve nurses, physicians, specialists, etc. that are both caring and clinically competent. This can only happen when healthcare providers stay current and up-to-date with the best evidence-based practices, which requires continuing education. Here at WVMC, we are encouraged and inspired to continue our education. Throughout my RN-BS program, my coworkers and nursing managers have supported not only mine, but the efforts of every hospital employee that seeks continuing educational opportunities.  I'm really happy to be where I am currently working, right here at WVMC. I work with amazing people in a hospital that shares the same values as me. We are constantly looking for ways to improve the care we deliver, and I'm happy to be a part of a hospital culture that behaves ethically and is morally responsible."
During the hospital's recent awards banquet, Zac was one of the many staff recognized for their outstanding service. 
This nomination came from one of Zac's patients:  "You took amazing care of me during my stay and I can say with all honesty, I will remember you and your kindness for the rest of my life!! You and Dirk not only made my stay there tolerable but enjoyable. I have been home only one day and miss you guys already!!  I will never hear "my song" again without seeing your face. I have tears streaming down my face just thinking that I may never see you two again. I pray we run in to each other again someday. I love you guys!"
And these comments were submitted following one of Zac's recent posts on the hospital FaceBook page.
Zac shared:  "The Best Attitude… Is Gratitude!  At the end of my shift yesterday, I was saying goodbye to a patient that I had cared for on three consecutive shifts, and she shared with me her gratitude for my care. I also shared my gratitude with her, thanking her for her strong effort to recover, her kind heart, and her willingness to work with me. When I left the room, I felt good. You see, saying thank you and letting people know that you appreciate them, is good for the soul."
Following Zac's post, another employee posted: "You have been an amazing addition to our (WVMC) family simply because of your dedication and inspiration. Thank you for showing us the true meaning of compassion and for being such a great nurse and friend to my son! You are amazing❤"
Here are a few more of the employees who were recognized.
Lea See, Surgery (Manager Nominated): "I had a patient last week that could not say enough good things about Lea. The patient was concerned about having to remove her wig and dentures during surgery. Lea took time to explain how she could leave the wig on and they would cover it with a cap. She also took great care to keep the wig in place when donning and doffing the cap. When the patient came up to JRIO (Joint Replacement Institute of Oregon), her dentures were in and her wig looked as good as ever. The extra attention to detail made this patient feel extra cared for and made her feel more like a person. Thank you Lea!"
Kelly Lippert, Radiology (Patient Nominated):  "Kelly made me feel completely at ease by her excellent attitude and natural professionalism. It is obvious that she loves what she does because it is so outstanding in her performance J !"
Sarah Mota, RN, Med/Surg (Manager Nominated):  "Sarah is an excellent comfort care nurse and gave the grieving family Amazing Care! Before removing oxygen and giving comfort medications, she explained everything to the family and answered questions. She then hugged all family in the room. She came every 20 minutes to be sure the dying patient was comfortable and that the family was okay. When the patient did pass away she comforted the family and once again hugged them all. I was so impressed with how she treated the patient and the family. Amazing Care all the way!"
Tammy Cummings, Therapy Services (Manager nominated):  "A patient arrived via transport for her therapy appointment an hour early. The patient did not have any money and mentioned that she was hungry because she did not have breakfast. Tammy demonstrated one of our core values, compassion, by walking the patient over to the cafeteria and buying her breakfast."
Dave Gardiner, Radiology (Patient nominated): "He was the best I've ever had here. Great person, positive attitude, makes you feel comfortable and talks you through. He's awesome!"
Jenny Root-Ravia, Quality (Manager nominated):  "After our most recent winter storm of 2014 the hospital had a huge influx of patients. We were able to use the Short Stay department as an ED fast rack area to care for nine ED patients that day. This would not have been possible without Jenny's help. Jenny dropped her other responsibilities to organize and care for these patients.  She kept the physicians and Short Stay nurses on track and made sure all the documentation was complete per ED policies. This is only one of the countless ways that Jenny helps throughout her day. She never hesitates to go the extra mile when asked."
Dr. Harbor, Dr. Bliven, Dr. Case, Samantha Rynearson, Janet Lisle, Sherry Green, Megan Bortnem, Christy Mohr, Susan Arnholtz, Carrie Switala, Josh Gietzen, Pam Hodgson and LaLa Ryan-Kapuniai  (Group Nomination by Manager – Various Departments):  "I want to acknowledge the wonderful staff that pulled together to help with the wild Birthing Center snow weekend. I appreciate those who came in and stayed late, or even spent the weekend in-house or at the Comfort Inn to be available for us. With a hall-full of patients, we managed an unplanned c-section, a lady dilated to 9cm and ready to deliver, three ambulances, and a Code Pink for a 24-week pre-term delivery that was a huge success. The baby lived and did well because of this team! We thank you!"
Rene Marsh, Traci Millsap, Stacy Wilkerson, Alison Drew  and Mandie Chambers, Birthing Center (Group Nomination by Patient Family and Manager): The patient wrote that the care and services that she and her baby received from the Nurse in the Birthing Center "blew her away – far exceeding her expectations".  She said that the nurses noticed that her baby had a significant health problem and that they swiftly and quickly took care of the problem – mostly likely saving her baby's life.  She wanted to give thanks to this group for exceeding her expectations and showing amazing care to her and her new baby.  The patient's last comment was "I LOVE MY LOCAL HOSPITAL!"
Kendra Snyder, ICU (Patient Family Nominated):  "… My mom was a patient in your ICU for 28 days and the care she received was outstanding. She was very sick and we weren't sure she was going to make it. The staff there did an exemplary job of caring for her and giving my family support. She has since healed enough to be moved to a recovery facility, the next step in her return home.
I live in Kansas City, MO, and flew home for the first week she was in ICU. Her progress looked grim and I had to leave on that note. Thankfully there were some wonderful nurses whom I called every night, who kept me informed and comforted. While I was there, I met a few nurses who I didn't get to talk to once I went home because I called in the early morning, but I will be forever grateful for the care I saw them give my mom while I was there. Specifically, Lori, Jake, Aubrey and Shannon were wonderful.
When I called in the mornings, Kendra was AMAZING! She took the time to explain what was happening and let me "talk" to my mom. She is warm, caring and informative. Mathew and Tara were also very helpful. Being 2000 miles away from someone you love going through what she went through is one of the worst things I have ever been through, but your staff made it a little easier.
I'll forever be grateful for the support and care my mom and my family received from your staff. Your physicians, surgeons and nurses saved her life. I cannot express how thankful I and my family are to these great people. Thank you so much!"